2020 Deluxe Lounge Membership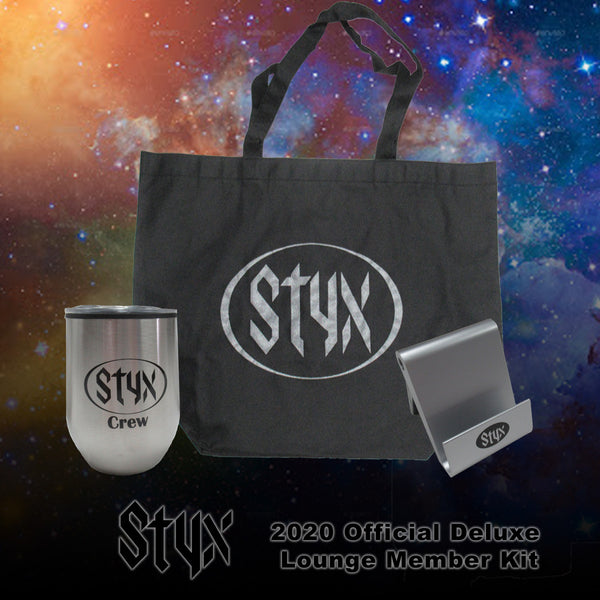 2020 Deluxe Lounge Membership
The Deluxe Styx Membership gives you access to:
ACCESS to pre-sale ticketing
15% off purchases from the Styx Online Store
Exclusive Lounge Member content
Deluxe Lounge Membership Kit
The 2020 Deluxe Lounge Member Kit Includes:
STYX Logo Tote Bag
STYX Logo Phone Stand
STYX Logo Wine Tumbler 
NOTE: Your pre-sale code will be visible in your account page after membership purchase. Team STYX tries to get the best seats available, however ACCESS TO PRE-SALE TICKETING DOES NOT GUARANTEE MEMBERS TICKETS OR SEATS OF A SPECIFIC LOCATION. Memberships are strictly non-refundable.