Return To Paradise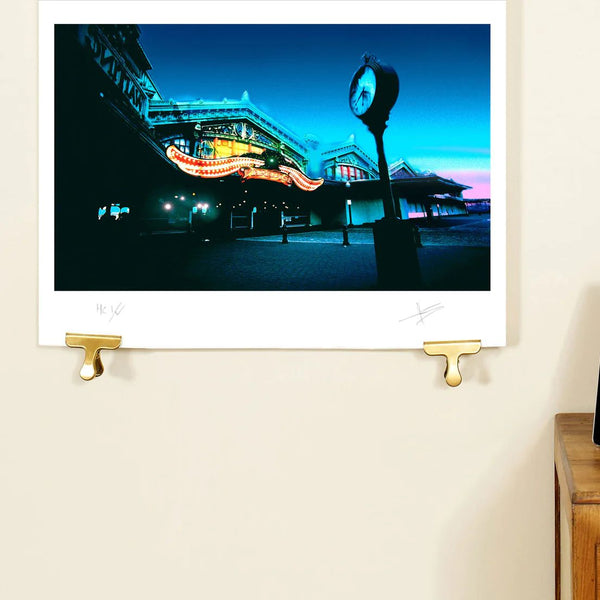 Return To Paradise
This limited edition album art print celebrates the Styx live album, Return To Paradise, and its evocative artwork by Ioannis. Printed as an archival inkjet on a photorag paper, this very special edition has been lovingly brought to life by the artist, Ioannis and published in collaboration with the band themselves on the occasion of their 50th Anniversary.
In 1995 STYX reunited and did a series of sold out concerts in their hometown of Chicago, which resulted in the recording of their live album Return To Paradise. It also was the beginning of my relationship with the band as I designed the art and merchandise for the tour. A few years later we again collaborated in what would be their return to recording the album Brave New World. It was an exciting and rewarding time in my life and I am so thrilled to collaborate with the band again for their 50th anniversary tour. Ioannis
Styx will be signing the print when they come together for their residency at the Venetian Theatre in Las Vegas in January 2022.
Pre-orders from the Las Vegas residency and online here at Hypergallery will be shipped out in February. If you are a Styx fan don't miss this chance to secure your print before they embark on their big anniversary tour!